How to transform data using Aunsight Golden Record & create dashboard?
Aunsight Golden Record is an ETL tool that can connect to any data sources like data lake and warehouses and move the data to any target databases like Microsoft SQL Server, MySQL, PostgreSQL, and more. Once the data is transferred to the target application using the Aunsight Golden Record connector, you can connect to the target application using Bold BI.
STEP 1 : In this case, you will be using a Microsoft SQL Server as a target application. You can connect to the Microsoft SQL server to fetch data using the Bold BI application with the following link.
https://help.boldbi.com/cloud-bi/working-with-data-source/data-connectors/sql-data-source/

STEP 2 : After connecting to the Microsoft SQL Server data source, drag and drop the required table from the table schema in the data design view page.

STEP 3 : You can preview the table data by clicking the Update button as follows.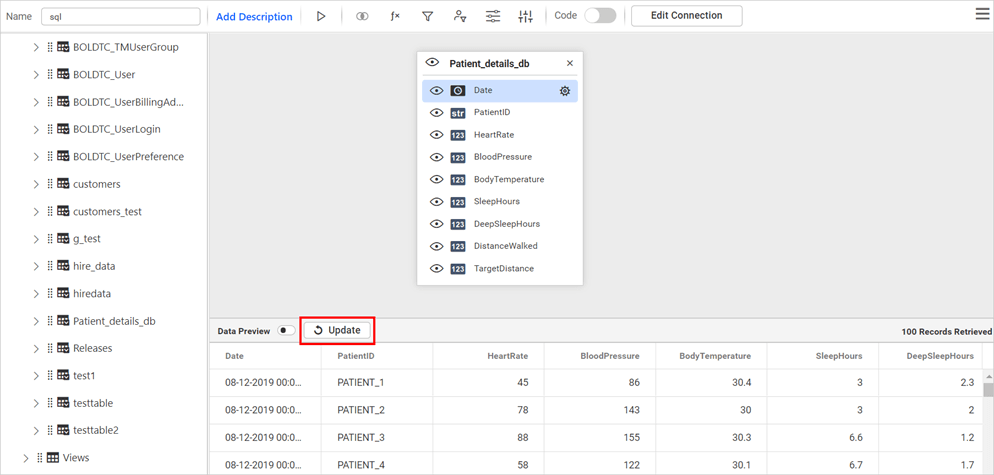 STEP 4 : Click Save to save the data source with a relevant name to design a dashboard.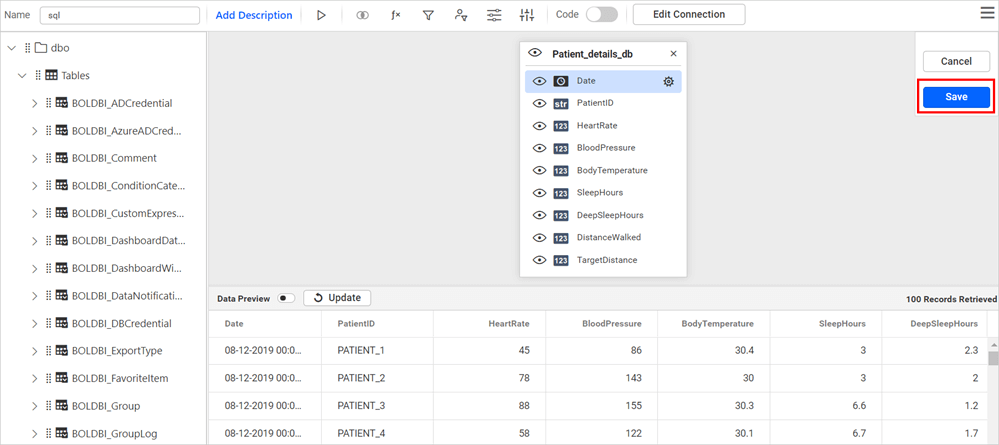 STEP 5 : You can create a dashboard using Bold BI, with the fetched data from the Microsoft SQL Server.
Note: You can create multiple data sources to work with the single dashboard in Bold BI.
STEP 6 : Once the dashboard is created, you can preview the dashboard by clicking the Preview button.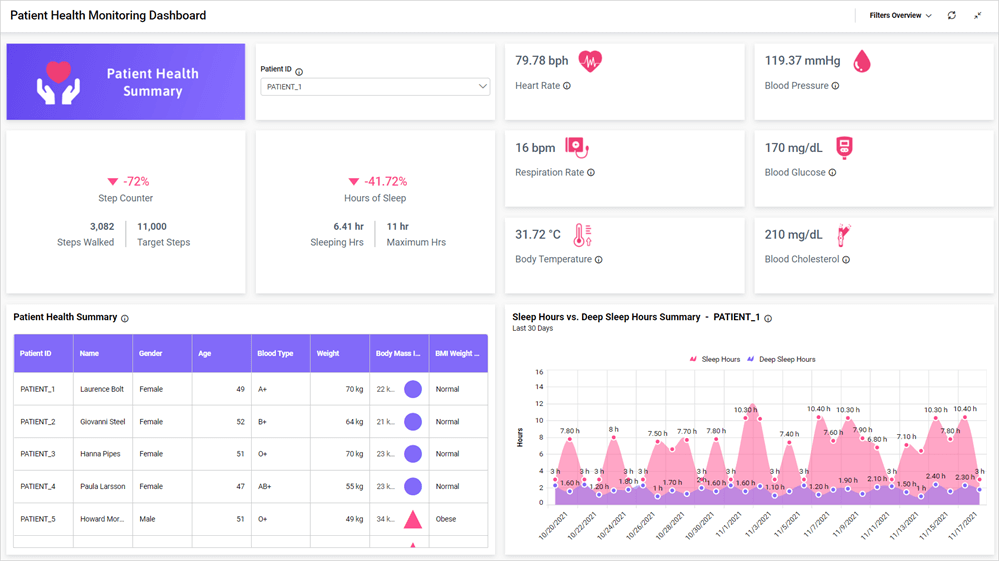 Related links
Please give feedback or comments